Exchanges & Returns
All exchanges & returns must be made within 30 days of receipt and be in new, unwashed and unworn condition with tags attached.
We provide a FREE shipping label when exchanging any item in your order.
If you're requesting a refund back to your original payment method, we charge a $5 shipping fee for using our shipping label. The amount will be deducted from your refund. If you request store credit the $5 shipping fee will be waived, and you will receive your full value on an e-gift card. 
After you have submitted your return, we will email you a label to use. Please print the label and secure it to your package. Our shipping bags are reusable and can be resealed by using the adhesive strip at the top of the package. 
Please use our Instant Exchange feature to claim available stock and have your new order created immediately. A valid credit card is required to place a $1 hold charge. When the returning item is in transit, we will remove the hold. If the returning item is damaged or not in sellable condition, you will be responsible for the cost of the new item. 
If you decided against using Instant Exchange, we do NOT hold or save items in our current inventory. Stock will not be claimed until we receive your returning item. Please note, this is also true for "Shop Now" items. After we have received and processed your returning item(s), stock will be claimed, and your new order will be placed. If we are out of stock on the item(s) being exchanged, we will issue a refund. 
Items in this collection have been discontinued and will not be restocked. These items are not eligible for return or exchange and are final sale, no exceptions. Please make sure you know your size before ordering. 
Please allow 3-5 business days upon arrival of your item(s) for us to process your exchange and ship your new order. You will receive an order confirmation once stock has been confirmed and your new order ships. 
Please allow 3-5 business days upon arrival of your return for us to process your return and initiate a refund. A credit will be issued to the original credit card for the item(s) amount, less the $5 shipping cost. It may take up to 5 business days to see your credit refunded back to your account.  If you selected store credit, the full value of the item(s) will be sent as an e-gift card on the same day. 
Fulfillment takes place Monday thru Friday, not including holidays or office closures. If you placed your order before 10 am MST on a weekday (Monday – Friday) we make every attempt to process your order the same day. Orders placed between Friday and Monday morning before 10 am MST are expected to ship on Monday. Orders placed after 10 am MST are expected to ship next business day. Extenuating circumstances may apply to expected fulfillment timelines. 
We offer:
USPS: First Class, Priority Mail.
FedEx: Ground, 2DAY, Standard Overnight and Priority Overnight.
Prices and expected delivery times will be reflected during checkout. Please select USPS if you are shipping to an APO or PO Box.
Yes, we ship to both. Orders must be sent via USPS. 
We currently ship to the UK & many countries in the EU. Please visit our UK site here.
We are currently unable to ship to Canada or Australia. However, we do have some customers in those locales who use forwarding services such as https://www.canadianaddress.ca or http://www.a1freightforwarding.com.
Please note, we are NOT associated in any way with those companies and are not able to vouch for their reliability. We only mention them as a potential option. We plan to offer shipping into Canada by Q1 of 2023. 
You'll receive a shipping confirmation email with a link to track your order. You can also track your order HERE.
Warranty
Pactimo will replace or repair any garment to restore the original function without charge for the lifetime of the garment. If the product is no longer available to replace, we will issue store credit. 
Pactimo will replace or repair any garment to restore the original function without charge for the lifetime of the garment. If the product is no longer available to replace, we will issue store credit. 
Our warranty does not include product failures resulting from normal wear, misuse, improper care, or accidents. Normal wear includes the inherent deterioration of materials and colors over a prolonged time and/or with heavy use. Examples are abrasion marks, thinning materials, and fading logos.
Please send a photo (or multiple photos) to help@pactimo.com with the subject heading "Warranty Claim" and Your Order #. Make sure to also include a detailed description of the issue you are experiencing. We will have one of our representatives reach out with additional instructions.
Made-to-order
Made-to-Order items are individually manufactured for you upon ordering. They will be shipped separately from other items you purchase and will be delivered in 18 - 24 DAYS from the date ordered.
If you need to edit or cancel an MTO order, email help@pactimo.com immediately. Please provide information regarding the item, size, color, and any change you would like to make. Once a product goes into production, we are unable to make any product related changes. If you need to change your shipping address, please include the new address and any pertinent information.  
Made-To-Order items are individually manufactured when ordered and usually take 16-28 days from the date of purchase to receive. If your order contains a combination of in stock items and MTO products, your order will be split, and the items will ship separately.  
MTO items will be treated as a normal return or exchange. We are happy to accept your returned garment so long as it is unworn (of course you can try it on!), unwashed and in new condition with the tags attached. MTO returns must be made within 30 days of delivery.   
MTO orders ship FedEx and are unable to deliver to PO Boxes.  
Contact us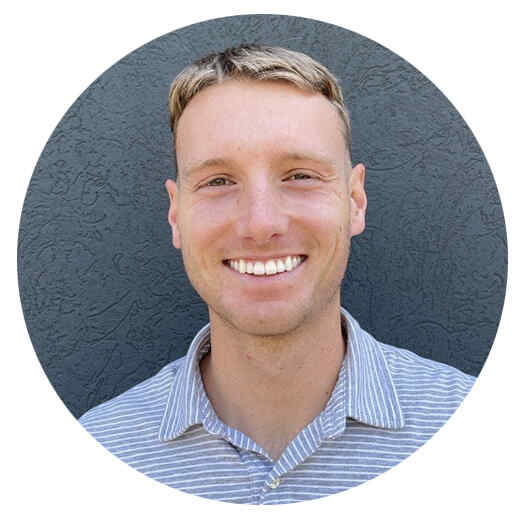 Our team is available Mon-Friday, excluding holidays, between 9 am and 4 pm MST.