If you're reading this, you could be new to cycling or a veteran cyclist—either way, you're curious why so many roadies and mountain bikers choose bibs over regular bike shorts.
Making the switch to bibs comes with a certain hesitancy. Even riders with years of experience and tens of thousands of miles behind them are reluctant to give bibs a try. Why the resistance? Generally, it's the leotard look of bibs. For some, it's intimidating to imagine themselves wearing something as silly or dopey looking as bibs.
This article will hopefully shed some light on why so many people love them and why you may never go back to traditional shorts once you've make the switch.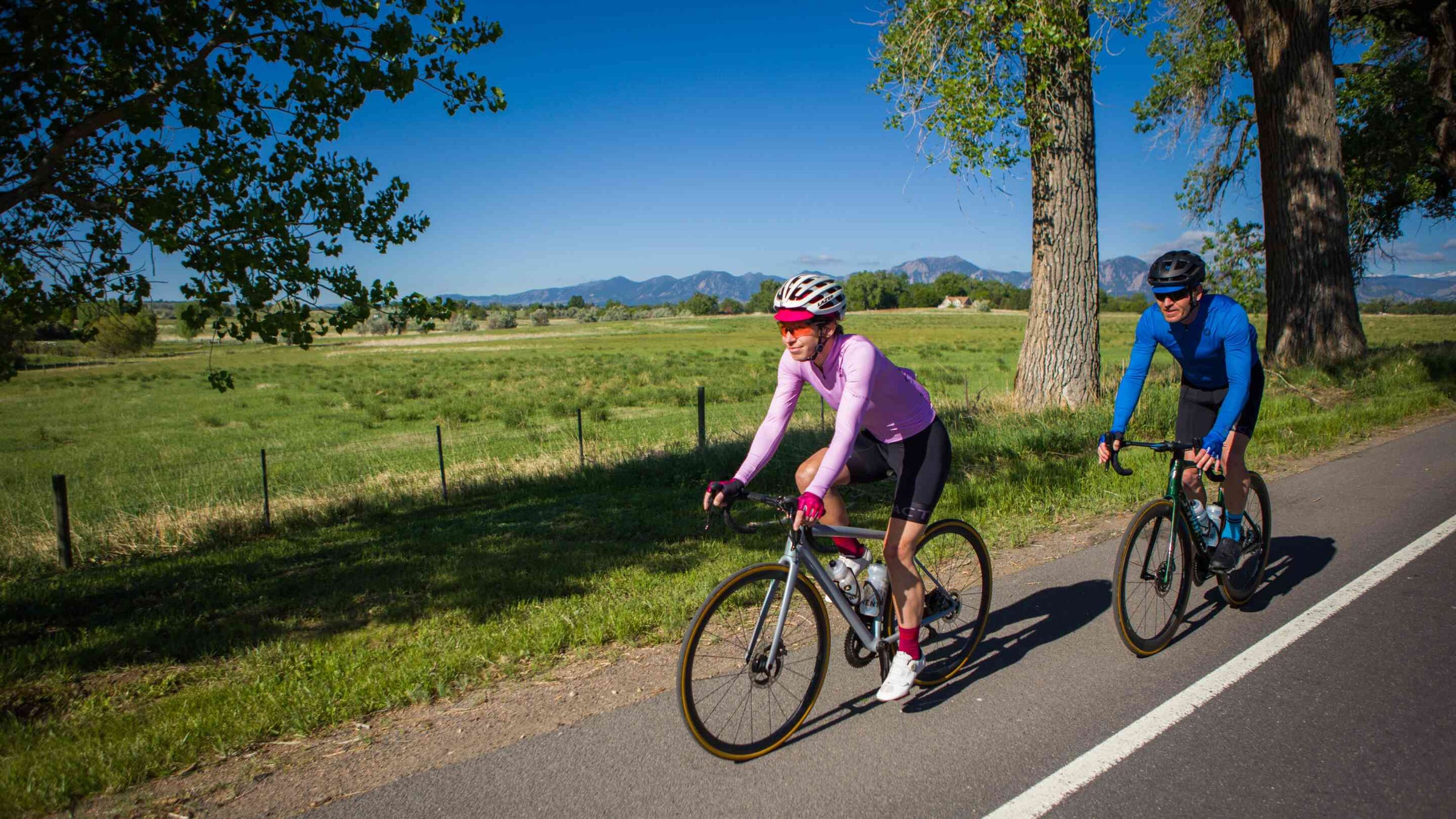 Supportive but comfortable
Bib shorts are not just regular shorts with suspenders added. That is, however, how they got their start. Racers would yank out the drawstrings and use old-fashioned clip-on suspenders to hold their shorts in place instead.
Today, the suspenders are integrated into the short, are not removable, and are designed using Lycra or mesh to be lightweight, breathable and easy on your shoulders.
HERE ARE A FEW REASONS WHY CYCLING BIBS ARE SO POPULAR:
1. THERE'S NO WAISTBAND.
Since there's no waistband, there's also no drawstring or itchy, uncomfortable elastic cutting into your abdomen. You're less likely to feel as if your blood flow and oxygen intake through deep diaphragmatic breathing is being restricted. Therefore, you'll feel more productive in the saddle, especially over long distances. Another drawback to the traditional waistband is that they collect and retain moisture, which increases the potential for chafing and overall likelihood of discomfort. Bib shorts will leave you feeling completely free and comfortable in the torso.
2. THE CHAMOIS STAYS IN PLACE
Traditional cycling shorts will end up slipping down over time, and that means the chamois, or pad, will shift as well. Keeping the chamois in place will ensure there is less potential for chafing, saddle sores, and generally unhappy times. Bib shorts by nature are designed in a way that guarantees the chamois stays perfectly in place.
Learn more about our Premium Italian Made Chamois.
3. BIB STRAPS INCREASE COMFORT
As mentioned above, bib shorts utilize lightweight, breathable mesh or Lycra straps over the shoulders. While there are a number of advantages to shoulder straps, the biggest benefit is how they comfortably hold the bib as a whole in place without creating pressure or binding points anywhere on the body. Properly fitting bib shorts should disappear when you are in your natural cycling position. You won't feel anything tugging, binding or chaffing.
Our Summit and Ascent bibs are designed with Silhouette™ Engineering, a natural bend or articulation that mimics the contour of your body when you're on your bike. This articulation means you experience total and complete comfort when on your bike because of a reduction in fabric bunching.
4. SHOWING OFF DOESN'T MEAN SHOWING SKIN.
The best designed cycling jerseys are shorter in the front to reduce fabric bunching and provide a more aerodynamic fit. For taller riders with traditional shorts that might mean they'll be sporting the bare midriff when they're not actually on their bike.
With bib shorts being obviously cut higher than a traditional short, a seamless transition between shorts and jersey is maintained at all times. To the onlooker, your bib short and cycling jersey will look just like a jersey and traditional short would; to the wearer though, the difference is as stark as night and day. This is the same from the rear. You won't ever be tormenting those behind you with an unsightly "plumber's crack."
If you're already a convert to bib shorts, you'll likely agree with the points outlined above. Most cyclists who have converted to bibs have also said they'd never go back to traditional shorts.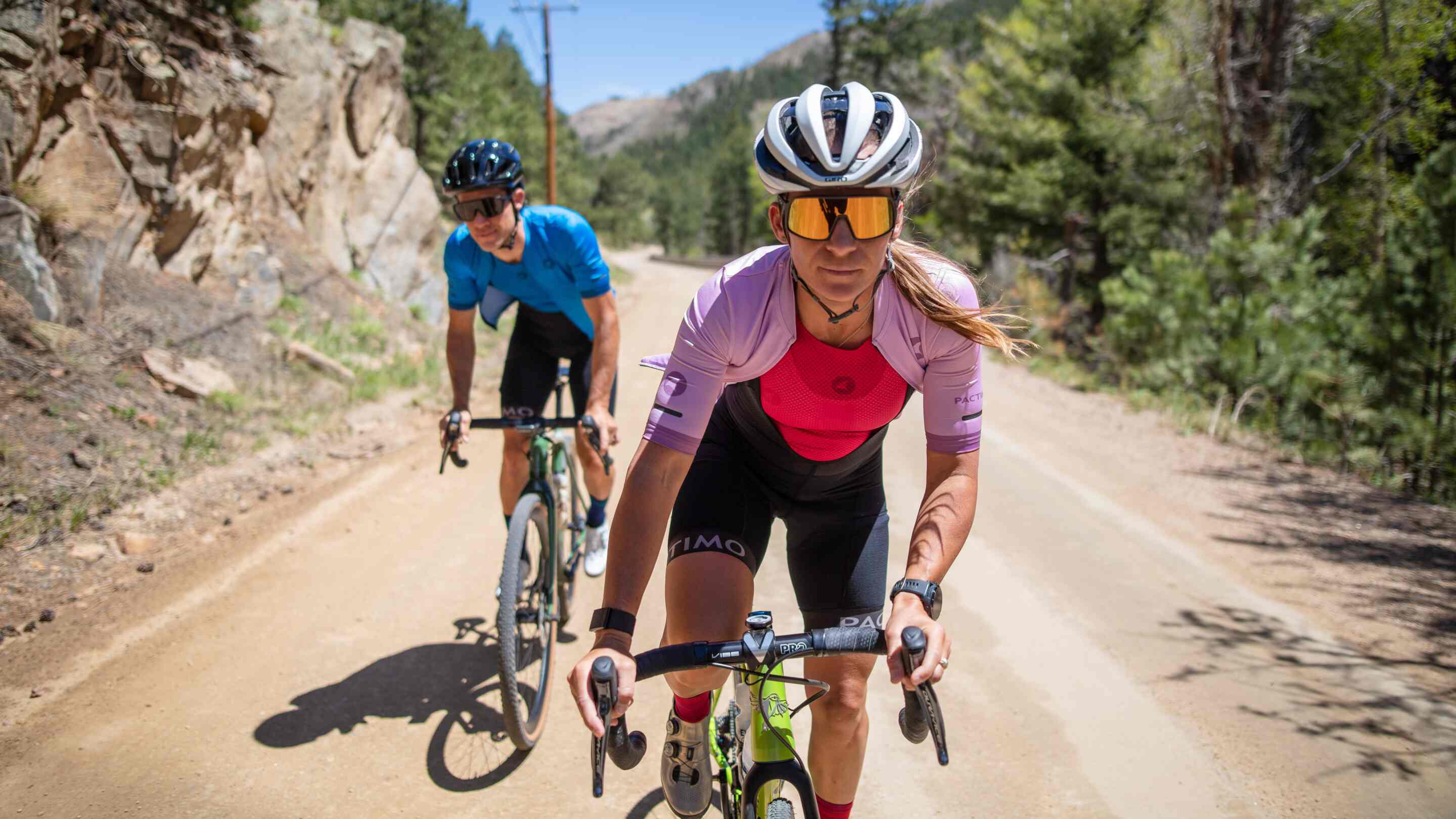 Shop Bibs
Our collection of cycling bibs for Men and Women have been developed for a wide variety of uses and conditions; from all-day adventures to cold weather rides to daily commutes.
Men's Bibs
Women's Bibs