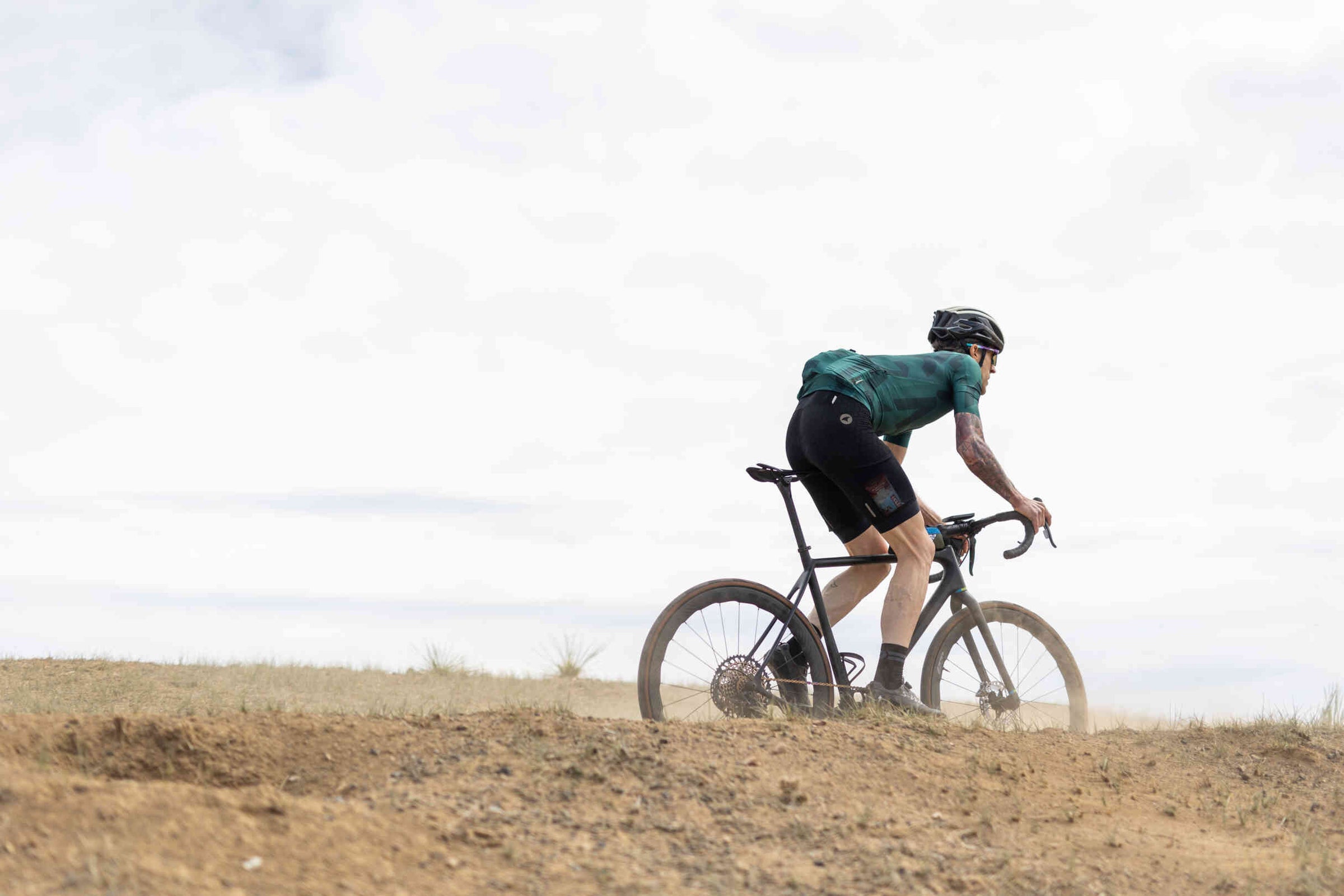 Cycling Bibs
With Pockets
Carry More With Easy Access
Mesh thigh pockets allow easy access to ride necessities like gloves or nutrition, or serve as a convenient location for carrying your phone, money, or cards.
We Have Two Options for your Individual Style and Adventure Needs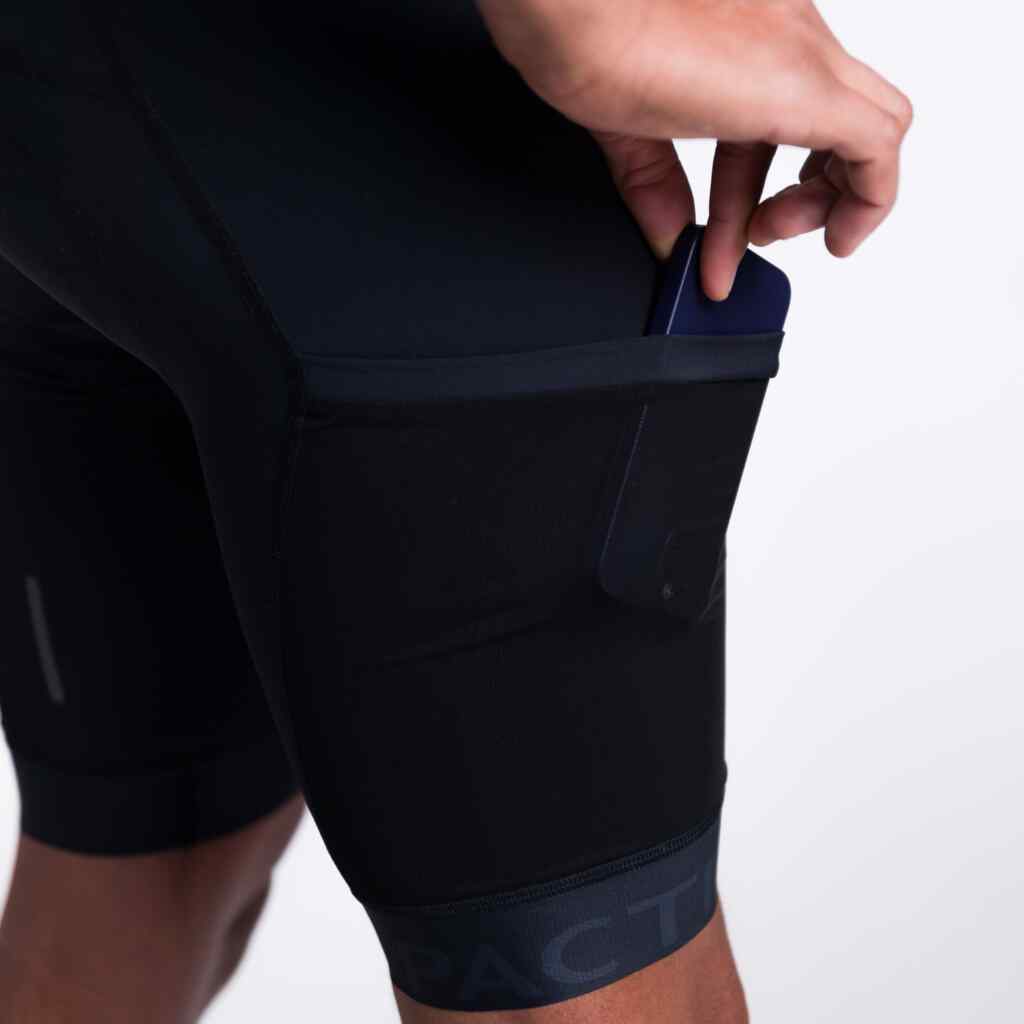 The Range Stratos 12-Hour Cargo Bibs
Available in both black and navy, these ultra-endurance bibs are the ideal choice for those who want guaranteed comfort on extreme adventures, all-day rides and self-supported road or gravel races.
Two durable, stretch-mesh pockets are located on each leg for hauling extra cargo and necessities over extreme distances.
Our Range Stratos Cargo Bibs feature the 2nd Generation Endurance Anatomic Chamois from Italian manufacturer Elastic Interface® was uniquely designed to our strict specifications and is guaranteed to provide ultra-endurance comfort and breathability. This chamois delivers superior support in key pressure zones, thanks to the combination of different foams and densities.
The Range Vector Cargo Bibs
With two durable, stretch mesh pockets for additional cargo, and a lightweight Lycra-material, these bibs perform well for medium-distance rides.
These bibs are now made with 100% recycled materials, reducing our impact on the environment. The compression, moisture-wicking, and long-term wearability are still to our highest standards and have not been sacrificed in this fabric update.
Our Range Vector Cargo Bibs feature the reliable cushioning of the Paris Chamois from Elastic Interface®. For years now, this chamois has used a recycled top sheet, further reducing its environmental impact. To fit a wider range of riders, this chamois has a larger footprint. The pelvic tract area has been tested and engineered to support the rotation of the pelvic bone while pedaling.
Pair With
Our Range Aero Cargo Jersey has been designed for riders who want a jersey that is ready for every adventure in a next-to-skin aerodynamic fit.
Featuring race-pack friendly shoulder seams, breathable mesh in the underarms and back, raw-edge sleeves, and 5-pockets for extreme adventures.
Feel good about your purchase knowing that this jersey is made from recycled materials.