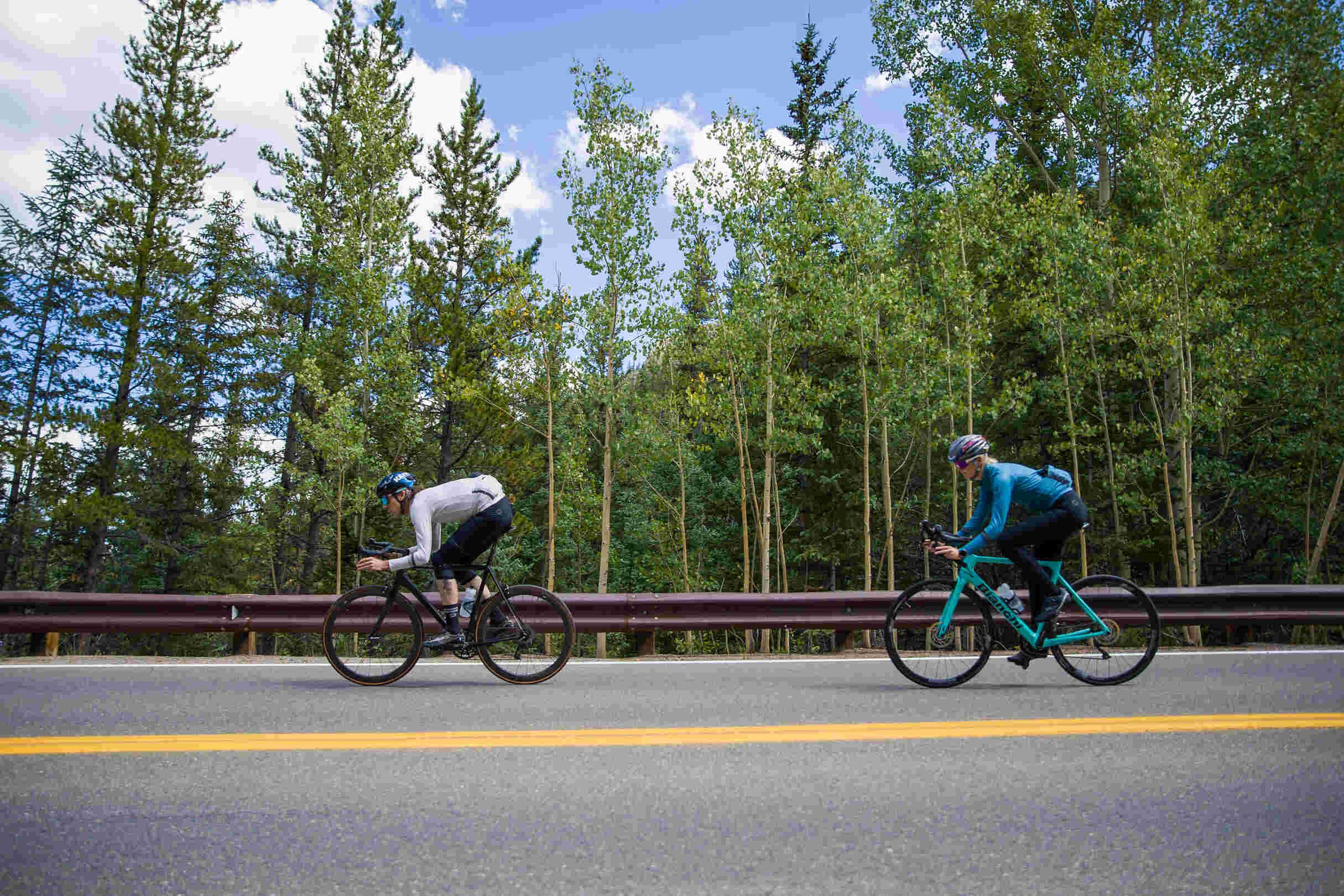 Vibrant, eye-catching colors and performance features take center stage in our fall/winter collection for both men and women.
Our Fall/Winter styles have been meticulously crafted to meet the challenges of outdoor riding in any weather conditions. Here are some suggestions tailored for those facing shifting seasons and unpredictable weather during their rides.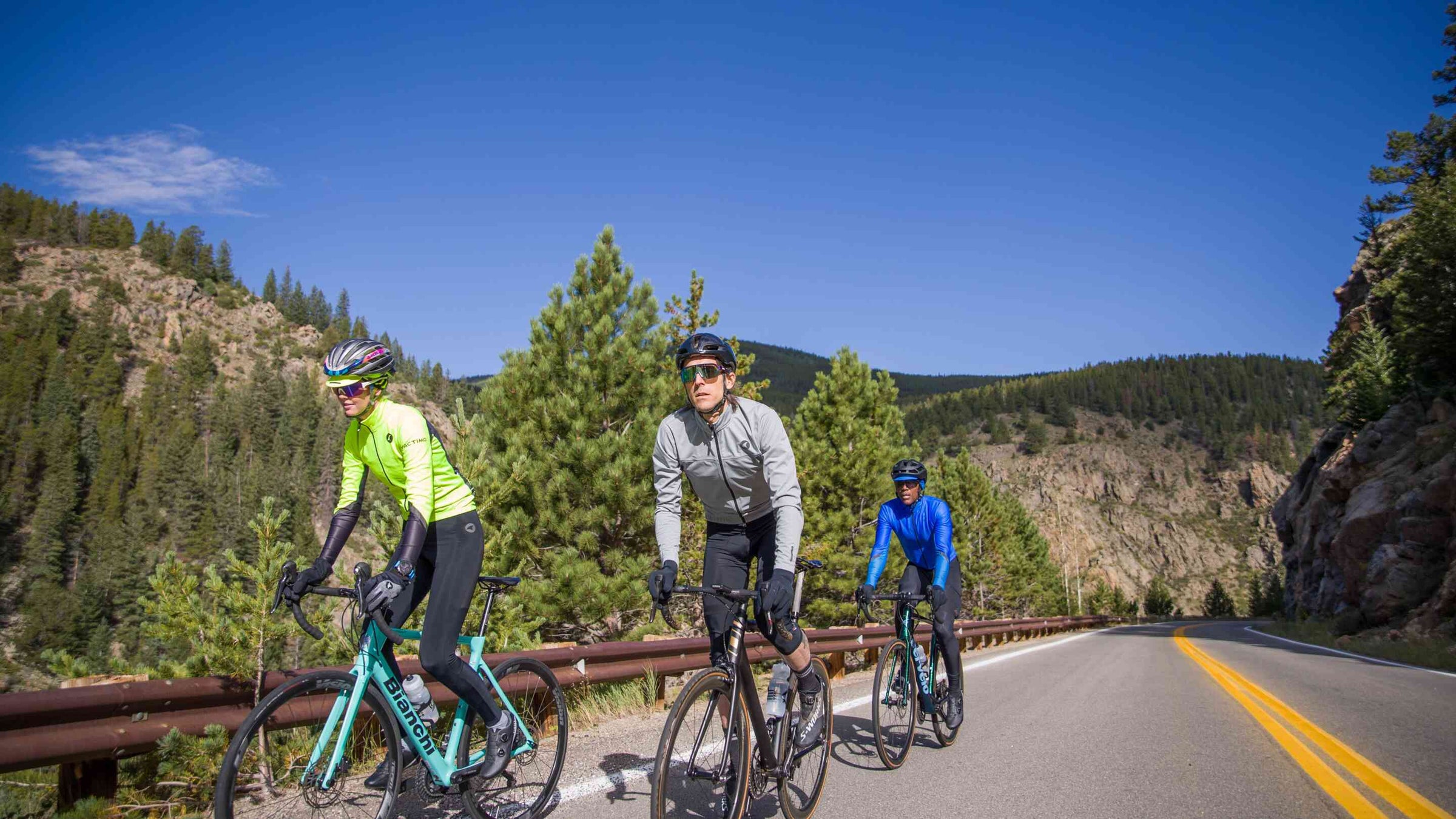 These cold weather garments have been tested in the high-altitude cold of Colorado's Rocky Mountains. Brushed fleece interiors make for a supple and cozy fit against your skin  while high tech thermal outer fabrics shield you from wind chill and frosty temperatures. 
Ideal for cold days and temperatures between 30° - 45° F.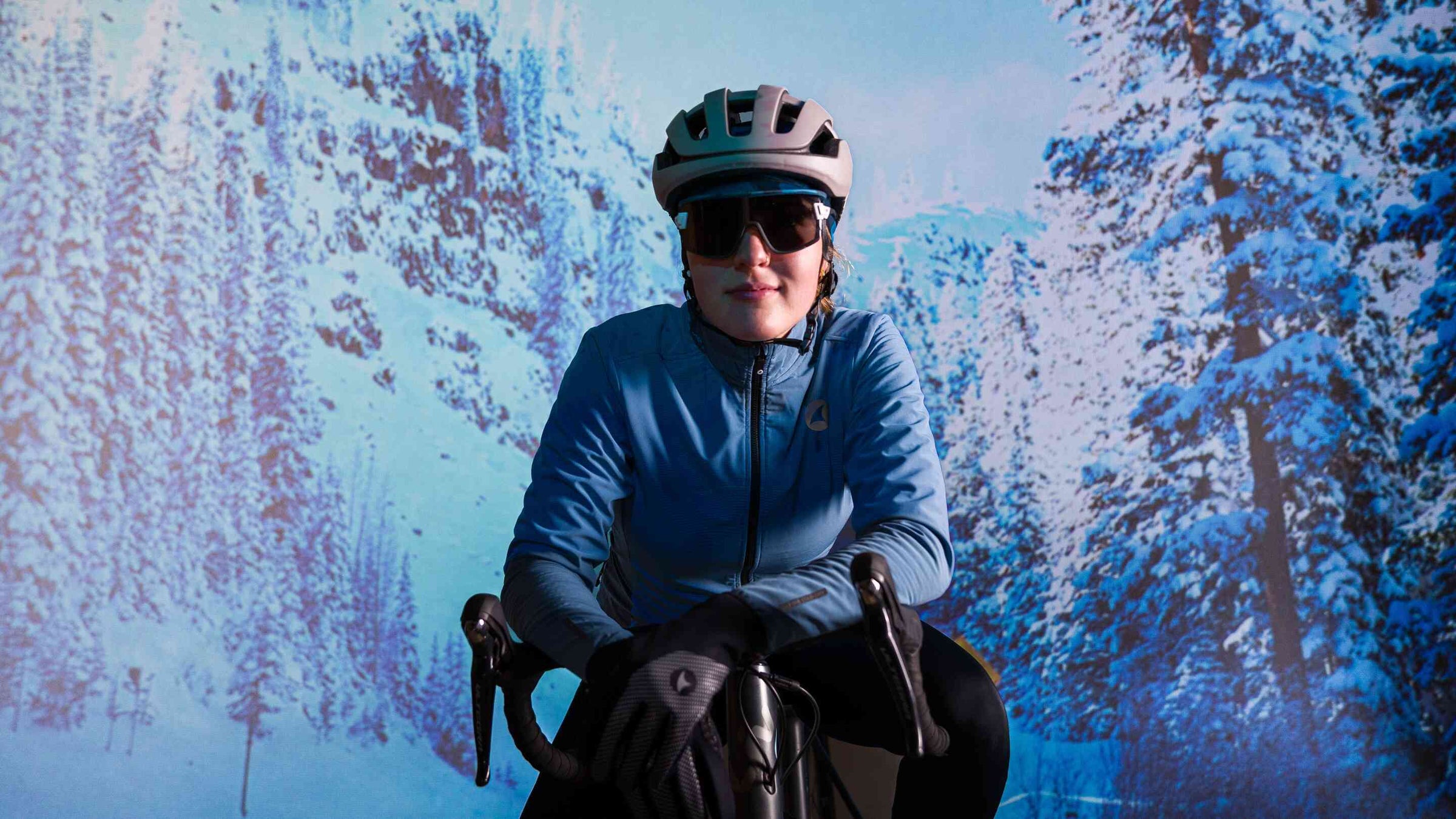 Our Frigid Weather collection features the ultimate in Weather-shielding fabrics.
With the proper jacket, you can skip a jersey and go with just a base layer. We recommend the Vertex Jacket and Bib Tights, paired with the Alpha Core or Thermoregulator base layers. Add some accessories, like a cap, gaiter, gloves, etc., and you're all set to brave the cold. 
Ideal for cold days and temperatures between 0° - 40° F.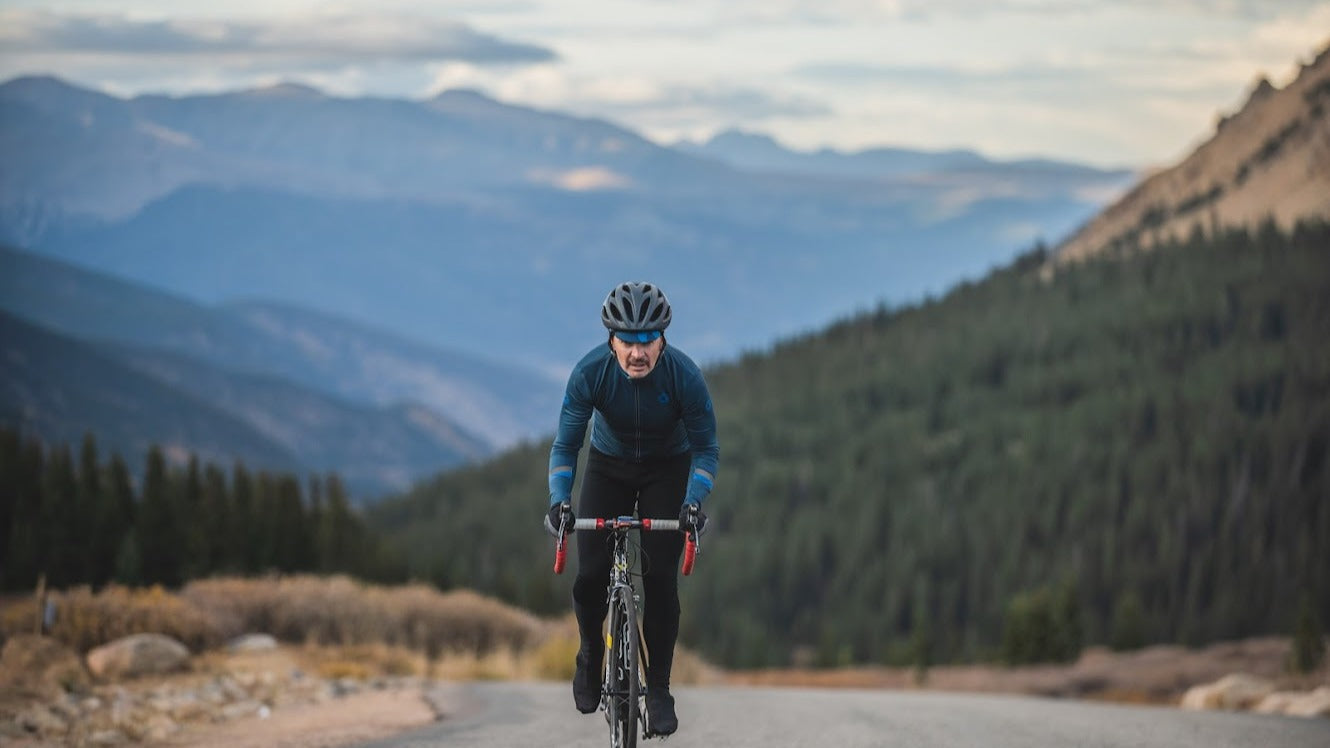 You will be amazed at the water repellency of the garments in the Storm+ Collection.
Water literally rolls off thanks to the bluesign® environmentally friendly, DWR (durable water repellent) finished stretch fabric.
Garments in this collection are ideal for days when there's wet weather in the forecast and temps between 40° - 55° F.