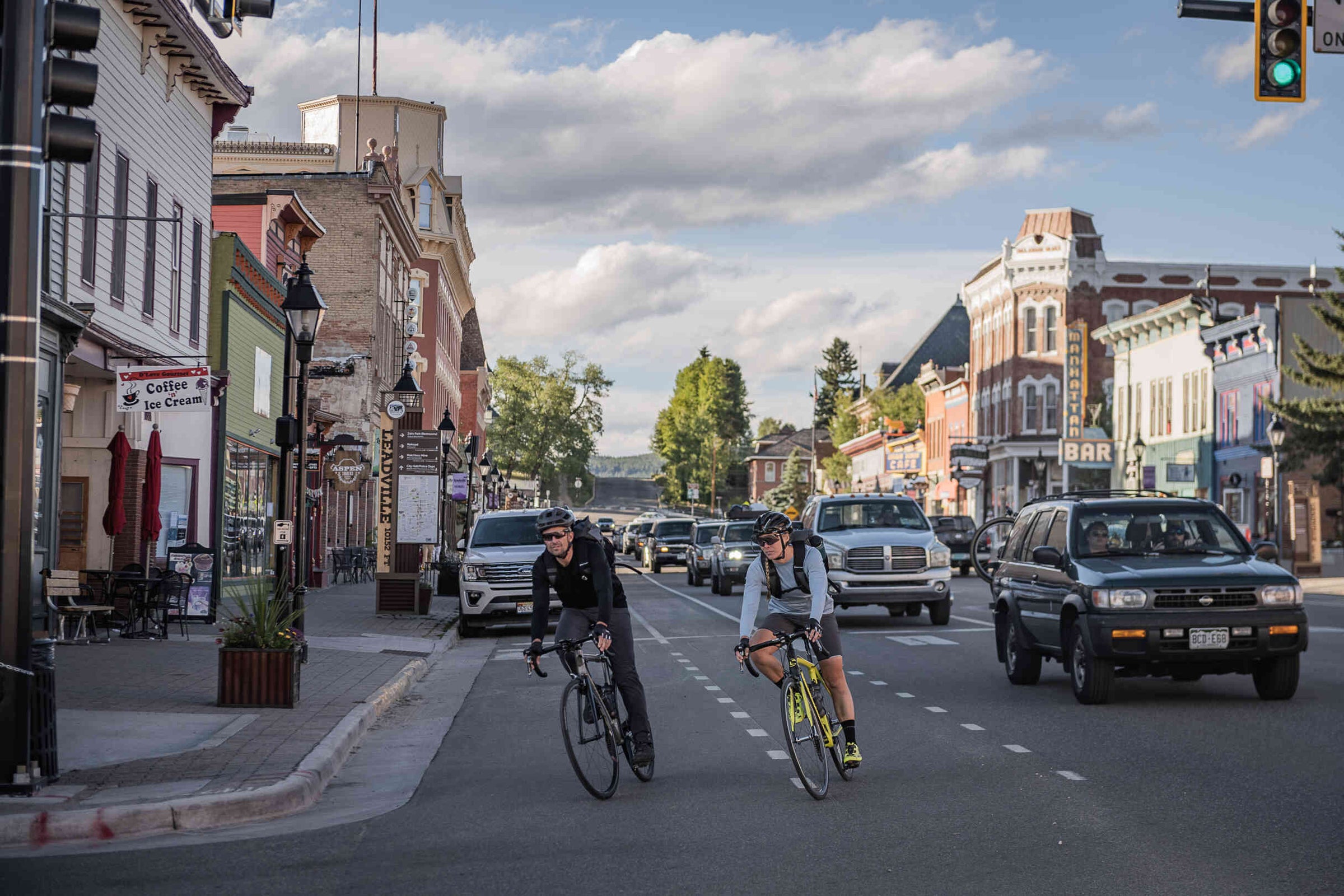 11 Tips to Make
Bike Commuting A Reality
I'm writing this on a day that I knew would bring a high chance for wet weather in the afternoon. That promise is being fulfilled and I'm excited!
I'm looking forward to the ride home mostly because I'm prepared for it, not just in my choice of attired, but also in the knowledge that the route is relatively safe (there are just a couple of spots that you've really got to watch).
It also means I don't have to water the garden when I get home. Despite the love I have for the ride, I'm still lazy about housework.
It Gets Easier With time
1. Consistency is your friend - The more frequently you ride, the less likely you are to forget something, misplace an item, or get caught by surprise. Getting ready in the morning is a breeze. I know exactly what I need (a bit of a learning process, for sure) and can be ready to ride in 5 minutes.
2. Leave the heavy stuff at the office - Shoes, belts, or other bulky items are easy to store in desk drawers or a box set aside for the purpose. I often leave 4 to 5 days' worth of clothes and can often ride without a bag. It's funny how other commuters will assume I'm just out training.
3. Get a good bag - When you need to carry something, though, or if you're not able to leave items conveniently at work or your destination, a good bag makes a big difference. I carry a traditional messenger bag, but have used backpacks with success in the past as well. Whatever suits your needs. Make sure you don't have any straps hanging that could get caught in moving parts.
4. If you must drive on occasion, make it count - Bring in extra food, swap out old clothes, and make the days you ride a bit easier to enjoy.
5. Vary the route - Riding the same stretch repeatedly can get old. And it can also lead to mindless or habitual reactions when you need to be on your toes. Varying the ride puts an added pleasure in the experience and keeps it fresh.
6. Use different bikes - It makes sense from a seasonal standpoint as well as (again) one of variety. I'm lucky to have some off-road options on my way in that make the cyclo-cross bike a fun one to go with. Most days, I'm looking for efficiency (and even a bit of training) so I take the road bike. I also picked up a single speed to purposely slow down and enjoy the ride this summer. Looking forward to that as well.
7. Lights, lights, lights - I use a rear light all year. And I've got a couple powerful front lights to choose from for the winter and low-light conditions. I can physically see the difference in the room drivers give me when I've got those on.
8. Ring-ding! A bell - I know. And yes, it sits right next to my K-Edge aero computer mount (all the aero I can afford!). The bell is a defining sounds that unequivocally announces a bike is coming. People are generally friendly about it and I usually accompany it with "Hello!" There are a lot to choose from (my favorite is one from Spurcycle).
9. Get the right gear for the season - Today is a Torrent Waterproof Cycling Jacket day. The right gloves, jacket, and hat make a cool or cold ride doable. Afternoon storms the norm? An ultra-lite rain jacket in the bag or pocket saves the day.
10. Ride predictably - We share the road. Make sure people driving arounds you are clear on where you are, where you're going, and what space is yours.
11. Helmet (duh), Sunscreen, and Water - Take care of the basics. And don't forget to eat your broccoli.
As a long-time commuter, I want to assure you of this - it does get easier with time. I could go on with more ideas, but I'll stop here for now
See you out there!
11 Tips to Make Bike Commuting a Reality
---
About The Author
A lifelong commuter and amateur racer in road, CX, and MTB, David Newcomer has experience with jsut about every aspect of our sport. A former race director of the Bob Cook Memorial Mt. Evans Hill Club, and Executive Director of one of the largest cycling clubs in Colorado, he brings a wide range of experience to share with others.