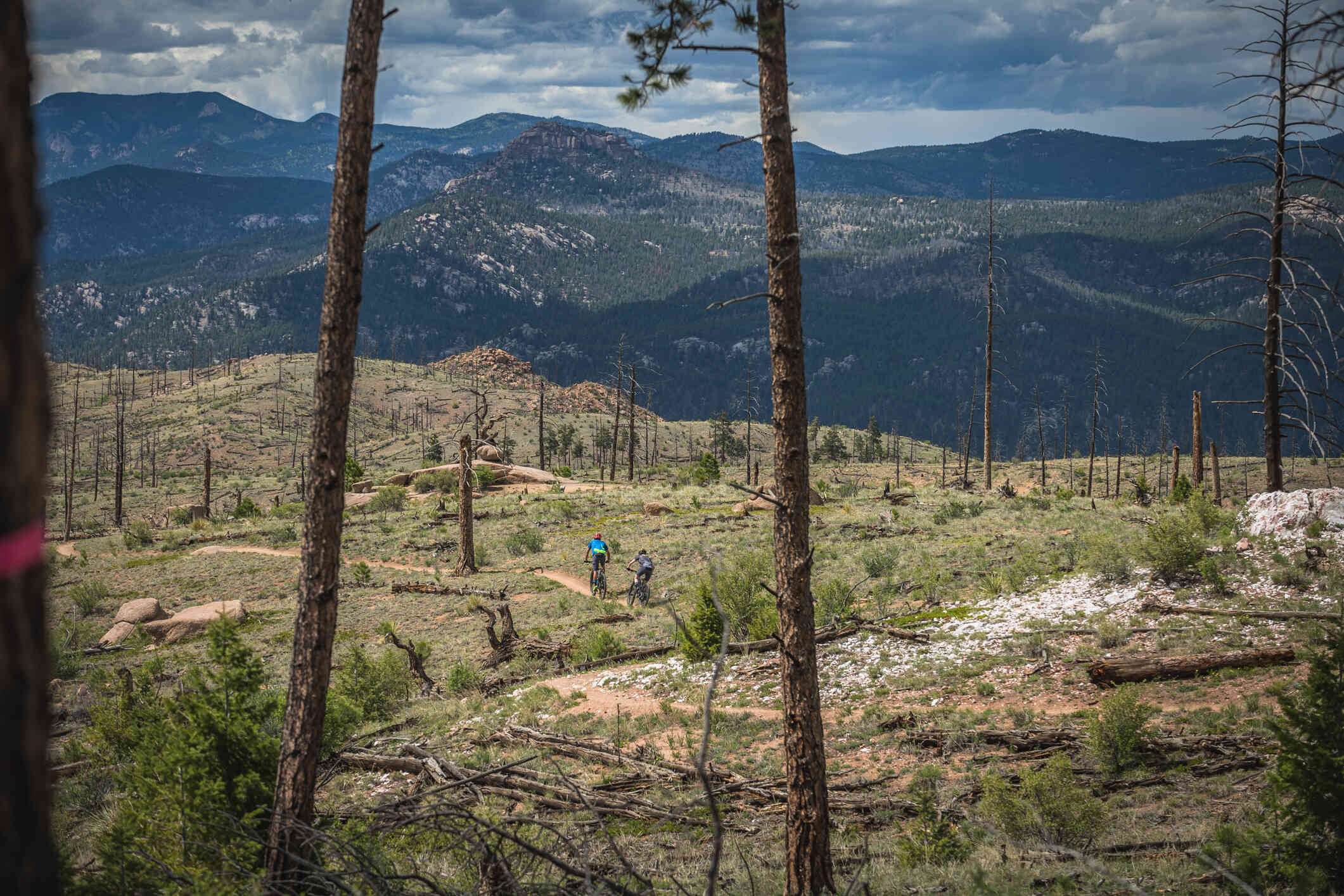 The Lightweight and Super-Breathable Apex MTB Collection has been Developed to Perform Exceptionally Well in a Variety of Conditions.
Whether climbing, descending, or bombing along on some singletrack, we wanted to develop a garment that could be paired with our without a hydration pack and would provide lasting comfort on any trail attacking adventures.
The Apex Jersey Offers a Contoured Design for a Slim Body-Shaping Fit.
BreathLITE fabric is used in the rear body and sleeves to achieve optimal breathability and moisture transfer whether wearing a hydration pack or not.
The soft, silk-like feel of the Run-Lite fabric used in the front body panel and neckline provides soft, abrasion resistant comfort. Both the BreathLITE and Run-Lite fabrics feature a tough snag-resistant resilience.
"Brilliant, trim-fitting mountain bike baggies with the ideal amount of stretch and details."
Our Apex Short is Designed with Performance-Driven Minimalism in Mind.
Whether you are picking lines through a technical rock garden, screaming through the trees, or taking in all that a singletrack has to offer, you'll want to look good, feel comfortable, and be unhindered by your clothing.
Lightweight 4-way stretch body fabric features a 'move-where-you-move' unhindered mobility and quick-drying breathability.
The contoured shape, lightweight breathability, and functional pocketing structure provide the ideal design for a variety of mountain excursions.
Our Apex Short is Designed with Performance-Driven Minimalism in Mind.
The unique pocketing structure provides you with two standard front-facing hand pockets for use off and on the bike. Two hidden zippered pockets on the right upper thigh and lower left thigh are strategically placed to hold the objects they carry in-place and secure regardless of how high your cadence.
"The Apex MTB shorts are a home run. They look good, fit well - not too baggy, not too tight thanks to a semi-stretch constructions, and are shaped just right around the knees to stay in place without the swish-swish noise."
Our Apex Bib Liner and Short Liner provide Added Comfort
Utilizing our acclaimed Ascent Vector Bibs as its base, the Apex Bib liner boasts the same endurance chamois from the esteemed Italian manufacturer, Elastic Interface. In warmer conditions, the mesh body fabric provides cooling breathability. Enhancing its functionality, the rear double pocket system incorporates an elastic retention strap for your pump, along with convenient storage on the body for a jacket or a full-size water bottle, allowing you to forgo the need for a hydration pack on those 1 - 3 hour adventures.
Our Apex Short Liner uses the same endurance chamois as our bib liner. While there are no pockets, extensive moisture transfer and precise body temperature regulation are ensured by the breathable stretch mesh that covers a majority of the garment.
"The fit of the bib liner is fantastic. It made me realize that the shoulder straps of most of my bib liners are fairly uncomfortable, while the Apex bibs are just right. The Cytech Liege Carbonium chamois is super comfort for long rides, and the leg grippers stay put without being uncomfortable."
★★★★★

Great fit, great quality. My go-to shorts for every ride.

Todd H
★★★★★

Because with MTN bike jerseys you have no pockets...these have pockets in them! Amazing! Won't MTN Bike without these liners, enough said.

Shanna D
★★★★★

Love these shorts - they are breathable, baggy enough for storage, and form fitting to be out of the way on rides.

Jonathan G
★★★★★

Great fit and length. Excellent quality. Look sharp! Got them as a gift and it was a solid play. [Apex Shorts]

Sara C
★★★★★

After a few rides, finding that these shorts feel really good. Never disappointed with any I've purchased from Pactimo.

David R
★★★★★

I love the fit and feel of these jerseys. This is the fourth one I purchased.

Michael C
★★★★★

Excellent. Great fit. Dries quick. [Apex Jersey]

Michael K
★★★★★

So amazing to actually find bib short liners for women!! They fit amazing and it's super great to have pockets in the back so I can still carry stuff when I wear a baggy jersey.

Whitney