Multi-Season Versatility
The Alpine Thermal is an excellent choice for fall and winter rides, early morning training or cold-weather commuting in temperatures ranging from 15 -60°F.
Stretch Mesh Back
Uppers have been constructed to be minimal, stretchy and also breathable, with lightweight straps and a comfortable mesh-back to hold them in place.
Minimal Uppers
The minimalistic design of the uppers and straps reduces bulk under winter layers, promoting quick drying from the inside to minimize sweaty (and inevitably cold) spots that can quickly lead to discomfort in frigid conditions.
Thigh Pockets
We've also included two lightweight mesh pockets on both thighs for easy access to glove liners, warmer packs, snacks or other necessities.
The Elastic Interface® Paris Chamois used in our men's and women's Alpine bibs and shorts is a dual-density pad with protections both on the perineal and ischiatic area, making it ideal for both road and off-road activities. 
learn more
pair with
Base Layers
Our collection of base layers have been designed to regulate body temperature in cool, cold and wet conditions. The proper base layer helps you get more use out of your core pieces (jackets, vests and jerseys) across a variety of temperatures.
Customer Reviews
Write a Review
Ask a Question
Filter Reviews:
bibs
Pactimo
chamois
rides
warmth
addition
knee warmers
pockets
bib straps
pair
05/21/2021
Gary Y.

United States
Great product, great customer service
Love Pactimo products and customer service. I was involved in a bike accident and when I called to inquire whether the materials could be recycled because only a portion of the bib and jersey were damaged, they said no but offered a replacement at a great price. They also asked if I was okay. Who does that now? Thanks Pactimo!
04/07/2021
LUKE D.

United States
LOVE THESE BIBS!!
The alpine thermal bibs are the most versatile bibs I've ever bought. They are excellent across a wide temperature range, and the mesh pockets store gels and even my cell phone securely and give easy access to both.
04/07/2021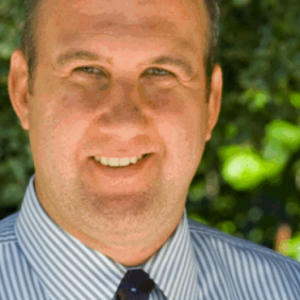 DB
David B.

United States
Warmth without bulk
Works as advertised— comfortable and well made.
04/02/2021
Daniel P.

United States
Bibs
Great bibs fit right, i really do like em, small pockets on thigh, keep few dollars no worries.
03/29/2021
kelly D.

United States
Nice warmth on chilly rides
I have a couple of rides in these so far this winter/spring. Definitely notice the warmth over my other PAC bibs. The pockets are a nice addition for ease of nutrition access. The chamois appears to be the same as my accent bibs, but the seams and straight lined (apposed to curved) for the pockets are not a flat stitch like the accent bibs. Thus the fit is not as body conforming as the accent. The one draw back I am having with the bibs as a male, is the pocket of the chamois is not as conforming as the accent and I get some rubbing on the stitching area. I measured both the accent and this bid to see if the chamois was lower, but looks like the placement is the same. I will look at options to protect against the rubbing.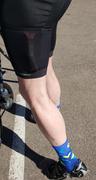 03/22/2021
Michael P.

United States
A dream come true
I've been looking for cargo shorts for a while however most are very expensive. Pactimo had these on sale. Wish I had bought another pair
03/21/2021
Mario M.

United States
Great bib shorts
6 hour chamois is very comfortable Shoulder season necessity Added pockets are really nice to have and big enough to be functional
02/25/2021
Ron P.

United States
Great bibs
They fit. I'm a big guy, not fat, but I have short legs. It's great to find bibs that fit and don't hang over my kneecaps.
02/14/2021
Justin A.

United States
Less compression and really comfortable
I found these bib warm and little more "stretchy" than other Pactimo bibs I own. A nice change up for relaxed days on the gravel bike. Haven't used the pockets yet but nice to know they are there when I need to carry a little more on long rides. Chamois was comfortable as well.
02/02/2021
Keith N.

United States
Alpine Thermal bibs
These bibs are awesome!
01/06/2021
Bill W.

United States
Alpine Thermal Bibs
Great product as usual from Pactimo! They never disappoint.
01/03/2021
Robin L.

United States
Versatile Bibs
Great comfort (on 3hr rides so far). Mesh pockets great for stashing gloves / food wrappers. Chamois works for me. Bib straps are excellent. Didn't think about them at all on the ride - no adjustment or fidgeting needed. No bunching.
01/02/2021
EVAN S.

United States
Loose and chafes
I ordered the same size as I've used in other pactimo bib shorts, but I found the groin to be a bit baggy and the stitching on the front of the chammy chafed my tender bits so bad I had a visible abrasion after the ride.
01/02/2021
Edward R.

United States
I love these bibs
So as long as the temperature are above 40F I can use these with long socks and they keep my quads toasty for 2-3 hours. For a ride under 2 hours they get me down to 35F.
01/02/2021
Daniel G.

United States
Quality was good, fit not so much
I usuaIly wear small bibs but they weren't available and I thought it would be OK to size because I'm kind on the line, the pad was way too wide and bunched up in the crotch. Wish I would have been able to feel that before I rode in them.
12/22/2020
Adam J.

United States
No more chilly thighs
The bit of warm lining is great for those 40 to low 50 degree days. I wear them with knee warmers and it's perfect. I haven't exactly figured out what I'm going to put in the side pockets yet. The bib straps are a slightly different design than I'm used to but on the ride I didn't even notice.