Perfect for a long day in the saddle
naturally UPF 50+
Dimensional knit polyester which provides both excellent stand-up for a more flattering look and exceptional breathability is also naturally UPF 50+. Reflective pills on sleeve and below the rear pockets ensure 360 degree visibility in low-light conditions.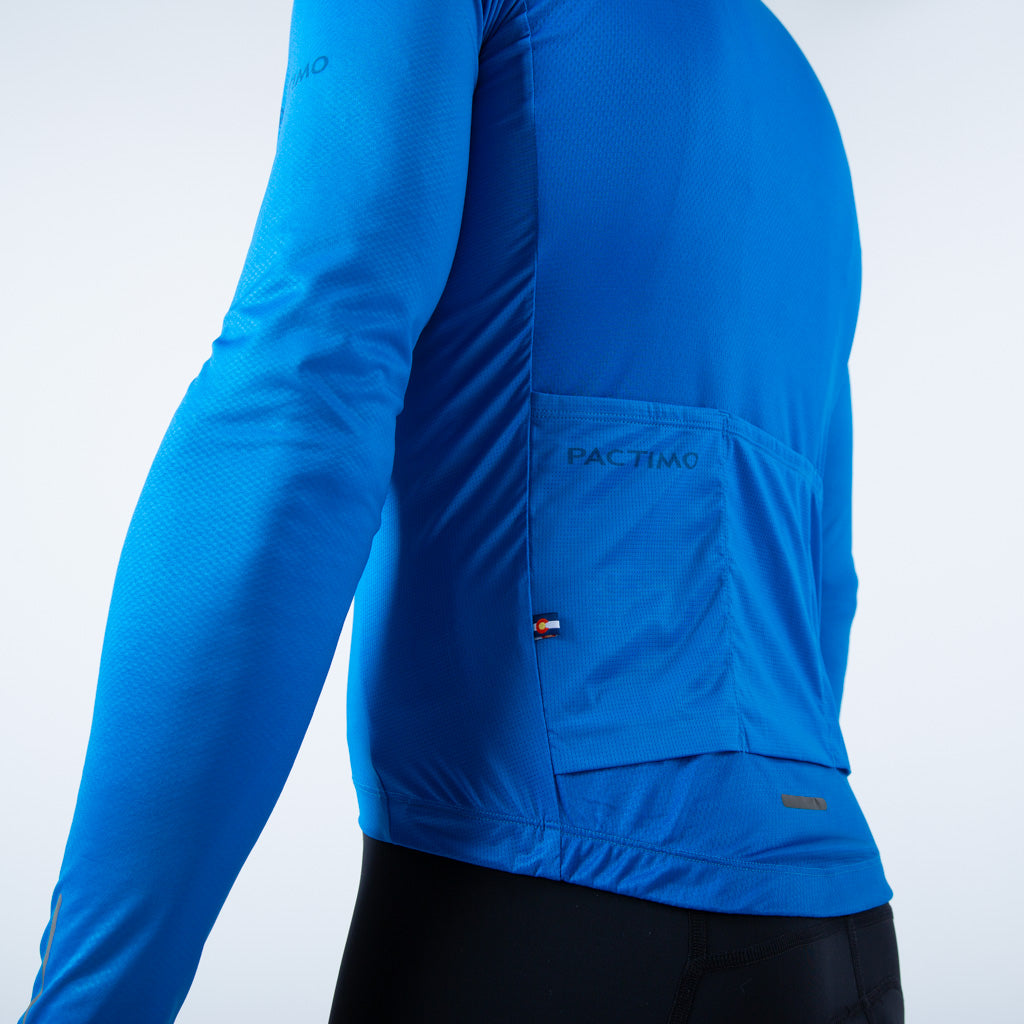 Roomy Pockets
The large pocket design features a stretchy and more durable opening and an innovative bottom bellows that expands when stuffed with everything you need for all-day adventures. And to facilitate more comfort and less binding when in the riding position we removed the waist gripper from the front half of the jersey.
Semi-Locking Zipper
The YKK semi-auto lock zipper features a textured rubber pull for better gripping and allows the wearer to singlehandedly unzip the jersey for venting. Merely flip the pull up to unlock the zipper, then with one hand the jersey can be pulled open. Flip the pull back down to lock the zipper pull in place.