Breckenridge Jacket Review
March 19, 2014
by David Queen / Evo Davo
After just one season of wearing crappy team uniforms, we switched to Pactimo for our team clothing a few years ago and we have been very happy with the results.  Wearing team kit became something we looked forward to instead of dreading.  When Pactimo launched their branded apparel a few of us jumped in.  The team version of their summit bibshorts proved to be so outstanding that one of our clan flatly declared he wouldn't buy any bibshorts in the future that didn't have the word, "Summit" in the name.  When we aren't clad in the Maglia Bruno many of us are happy to be sporting Pactimo clothing.
I have been almost evangelical about the Breckenridge vest since I first zipped one up four seasons ago.  It is an awesome garment that can save the day when things turn ugly. Based on that stellar performance I was anxious to try the totally revamped Breckenridge Jacket. In the northwest we are all about keeping the weather at bay most of the year and the next generation Breckinridge jacket sounded like it might be up to the task.
Rides in the upper thirties to upper fifties, with the threat of, or actual rain in varying quantities, are common seven to eight months of the year. These are tough conditions and staying comfortable typically requires adding and removing layers (like my Breckenridge vest) and/or guessing and gambling.
I can gamble it will be dry and forego a vest.  If I get rain of any significant intensity, and I am without rain gear or the vest, my training turns into a race with hypothermia. If I overdress I finish my ride soggy and hot.  As much fun as getting it right can be, missing it turns training into character building.
Facing these conditions from February through June and again from September to November means dressing for the conditions is a problem with which we have great familiarity. Despite the repetitive nature of this problem, sometimes we guess right and sometimes we end up with great stories.
In these highly variable conditions I have been putting the Breckenridge WX-D Jacket through its paces.
Read the rest of the review here »
. . . . . . . . . . . . . . . . . . . . .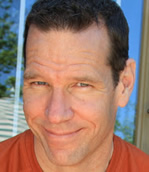 About Evo Davo
David Queen is a bike mechanic in Washington, USA. He regularly writes about cycling and life in general. You can read more at http://evodavo.blogspot.com
Leave a comment
Comments will be approved before showing up.