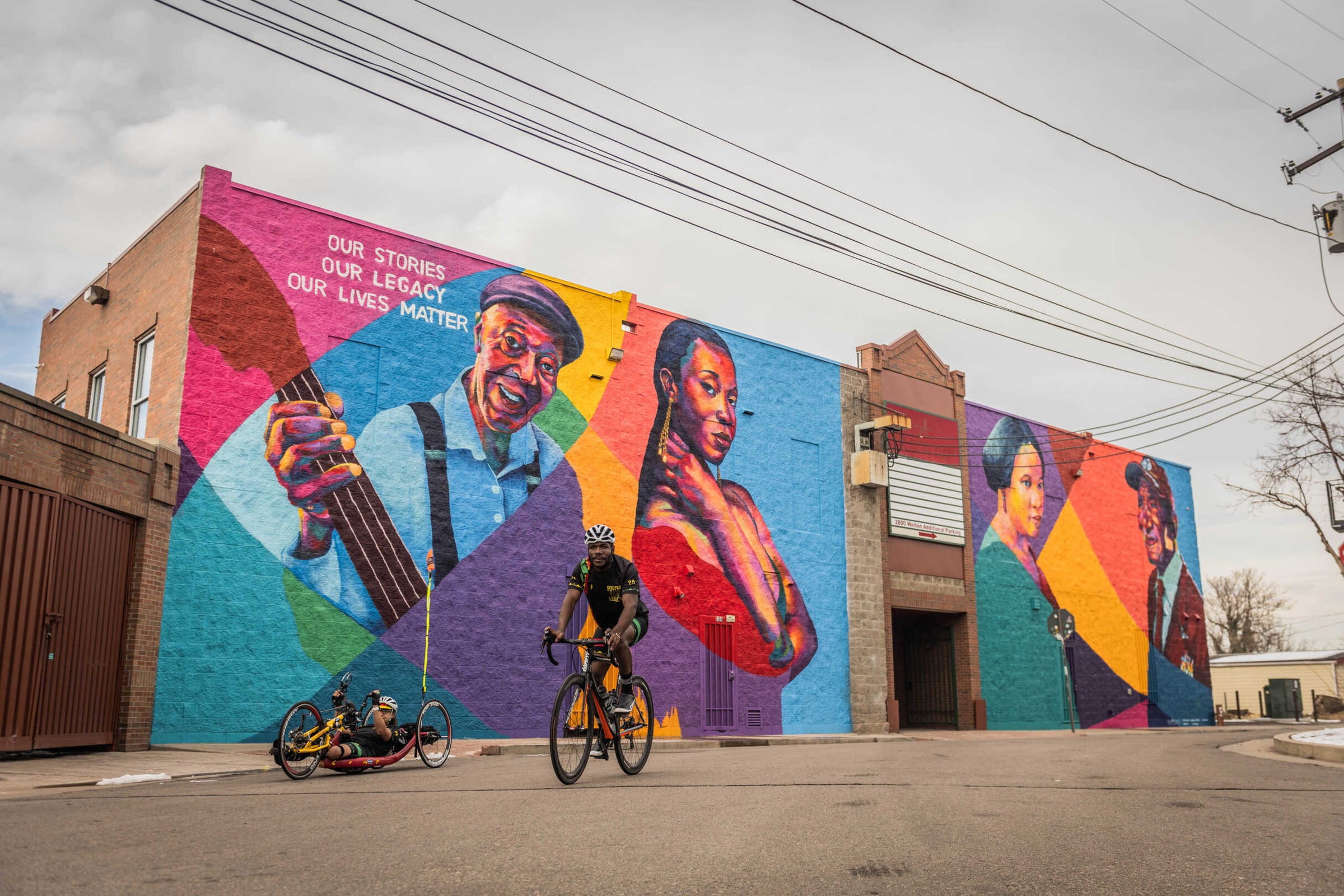 Celebrating Black Cyclists
To honor Black Cyclists, we have partnered with Anthony Cooper-Jenkins, artist, teacher, and Pactimo Ambassador, on a jersey that expresses a message he is deeply invested in...
The Power, Pride, and Legacy of being a Black Cyclist.
Above: Anthony Cooper-Jenkins at work in his Baltimore, Maryland studio.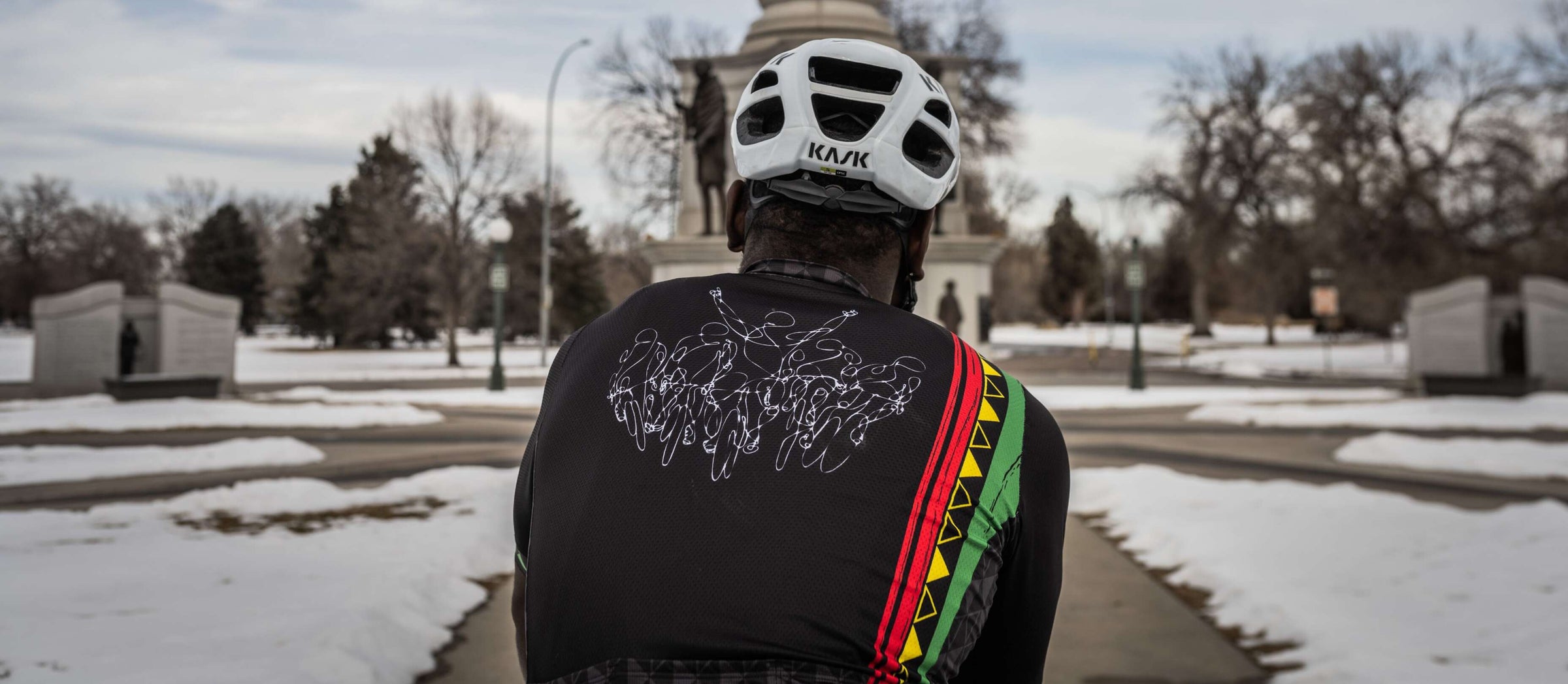 "My thought was [the design] be completed in one line, that there's really no start or finish to it," says Anthony Cooper-Jenkins.
"What that alludes to is what I've grown to recognize and appreciate from being a Black cyclist and being connected to the Black cycling community.
There seems to be a time in every ride that I've done with one of my groups or clubs," Anthony says, "when there's a pre-ride or post ride photo, or when we're riding and there's a moment of synchronization. And not in the form of pedaling, but in the sense that we're doing this for something bigger than ourselves."
"We're doing this for representation, we're doing this for visibility, we're doing this for a shock factor, we're doing this because now that we know what it means to be a black cyclist, we're doing this because we have to, we have an obligation to, we have a responsibility to do it and do it well."
"In order to represent ourselves and represent each other. In order to create a legacy for those that follow, or feel like they want to follow," Anthony explains. "And just the movement in the sense of, like, I'm coming at you, coming towards you in a way that you cannot ignore."
Behind the Design
Regarding the other design elements and colors, Anthony wanted to create a timeless jersey that would evoke pride when wearing the kit.
The numbers 1926 appear on both sleeves and the cap visor to remind us in 1926, we as a country, celebrated for the first time "Black History Week," the origins of what we celebrate every February.
For every cycling jersey and bib sold, Pactimo will donate to The Thurgood Marshall College Fund.
Above: Josh Hartman and Jataya Taylor at the Dr. Martin Luther King Jr. Memorial in Denver's City Park.
"I went to a historically Black college," Anthony says. "If you think about the pride that ony has when they wear their uniform, with a letterman jacket or letters that represent their fraternity with some words. When they wear certain colors...there's just a way that you see people walk. And there's a level of confidence that you feel from certain people when they, you know, when they wear certain things...so, just the combination of trying the map between the image line drawing, and then, again, wanting to be able to feel some of the things that I just described. Simply by wearing it."
About The Artist
Anthony Cooper-Jenkins began cycling in October 2018 and hasn't stopped since. While on trips with his wife to Washington, DC they would frequently rent bikes and ride; this quickly became his new way of life. what was once then a hobby is now an obsession that is merging with his shared love for art and community.
To follow Anthony and his work, go to https://www.instagram.com/anthony0307.
Celebrating Black Cyclists
---